What's Up Wednesday-- October
It's just about the end of the month and time for another What's Up Wednesday post.
Here is the list of questions if you'd like to join in:
Let's dive right in!
What We're Eating This Week:
With the crisp cool fall temps finally here we're eating lots of soups, stews, and casseroles! Like these two favorite fall meals.
Lasagna Soup in the crock pot
Chicken pot pie with a flaky crust
What I'm Reminiscing About:
My trip to see my sister and all my family in North Carolina. My mom and I had the best time flying down to surprise my sister with a short visit for her birthday! (You can read about our time at the
art museum here
and the
beaches here
)
What I'm Loving:
I found these Maple Pecan Pretzels in North Carolina and I just LOVED them. Oh so good! Thankfully I only bought one bag.
What We've Been Up To:
Lots and lots of fall hikes! While we haven't had the most colorful fall it is still so pretty and the temps are nice and cool for hiking.
What I'm Dreading:
The cold... our temps have been all over the place this month (from 80- 39!) and I just know that sooner or later those cold temps are going to be here to stay for the rest of the fall and winter.
What I'm Working On:
Lots of Christmas/ winter crafts/gifts and am already starting my shopping and wrapping! In addition to my fall/winter reversible sign I am hard at work making some ornaments for a fun blogger ornament exchange (plus I made some glass etched ones too) and I've already started work on my Christmas cards.
What I'm Excited About:
Trick or treating tonight with my boys... pretty sure this is the last year we'll enjoy this as the younger two boys were not all that enthused about picking out costumes. But they do love how soft and warm their
ring tailed lemur
and
red panda costumes
are!

What I'm Watching/ Reading:
I began watching Glee! It's a show I've always wanted to watch that my husband was never interested in seeing; on Netflix I can watch each afternoon while he's still at work. I've made it partway through season 2 so far.
My husband and I also started watching Lethal Weapon on Hulu and are just loving this TV re-make of one our favorite movies series.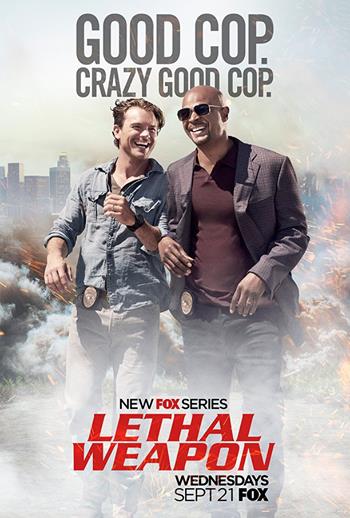 We also began watching a lot of the new fall shows like New Amsterdam, A Million Little Things, and Single Parents. We're also watching new episodes of old favorites like This Is Us, American Housewife, Last Man Standing, The Goldburgs, 9-1-1, etc. I just love this time of year!! So many great shows to watch on Hulu.
What I'm Listening To:
My boys and I listened to another book on Cd; Gregor and the Marks of Secret. In the 4th book of the series Gregor and his friends are trying to uncover the mystery of what is happening to all the nibblers (mice) in the Underland. It left off on a cliff hanger so we'll be listening to the fifth and final book next month.

What I'm Wearing:
Cold weather has arrived and I am wearing sweaters, scarves, pants... and flip flops! I try so hard to keep my flip flops out until the first snowstorm!
What I'm Looking Forward to Next Month:
Thanksgiving! It's actually my favorite holiday and I just love it.
What Else is New:
Nothing much. We have begun talking about where we might like to go for next year's family vacation... there are so many great choices that I always have a hard time narrowing it down to just one! What's your favorite family vacation destination?
Linking Up With:
What's Up Wednesday
,
Wonderful Wednesdays
,